Scott Field
Scott is a large mature field with significant remaining potential.
Developed via two bridge linked platforms on Scott with additional subsea tie-back from the Telford field, it has 52 wells of which 36 are actively operated. Crude oil and natural gas liquids are exported via the Forties Pipeline System while gas is processed on the Scott platform and exported via SAGE to St Fergus
The prolific Jurassic Piper and Scott sandstone reservoirs deliver light oil production with a strong late life production tail with water injection support.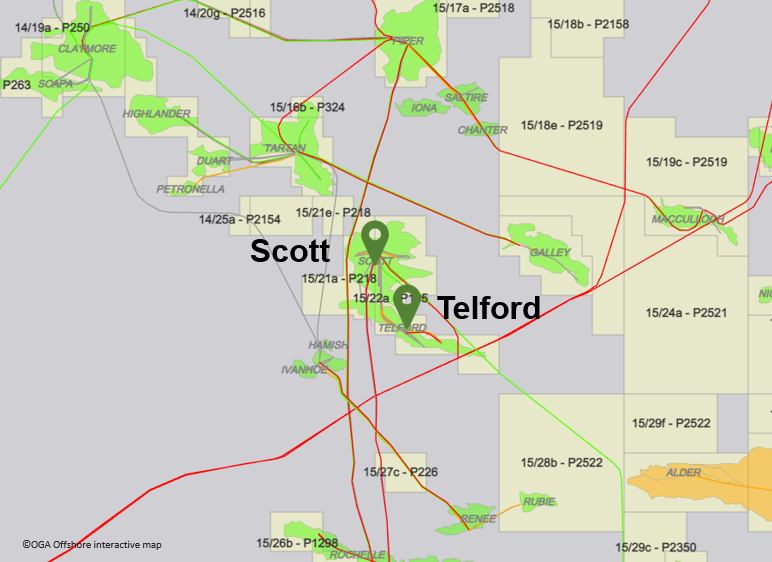 Asset
License
Block
Equity
Fluid
Status
Scott & Telford
P218
15/21a, 15/21e
Scott 21.83%
Telford 1.59%
Oil & Gas
Producing
Scott